WELCOME
General Urology
Capital Men's Health
Robotic Surgery
Prosthetic (Implant) Surgery
Female Urology
UROLOGY SURGICAL CONSULTING, PC

---
Dr. Kambiz Tajkarimi is among the highest rated and most experienced board-certified urologists, robotic surgeons, female pelvic floor specialists, and sexual medicine experts in the Mid-Atlantic region. We are proud to be the fastest growing erectile dysfunction (ED), Peyronie's disease and penile prosthesis (implant) destination in the world. Dr. Tajkarimi performs 3-5 penile implants every week. When you choose Dr. Tajkarimi to help overcome your challenges and needs, you will receive the most compassionate, high quality and cost effective care possible. Two convenient locations in Lansdowne and Reston. Dr. Taj regularly sees men, women and children from DC/MD/VA/PA/WV regions for consultation and second opinion. We accept most insurances including Medicare . Free valet parking available at Loudoun location. You will never be rushed. Evening and Saturday office hours are also available for your convenience.
Call 703-687-3601
for an appointment or
click here
for online appointment. Do you need help with ED? visit our other site:
PenileImplantDC.com
---
OUR LOCATIONS
Urology Surgical Consulting, PC / Capital Men's Health
Main Headquarter conveniently located inside INOVA LOUDOUN HOSPITAL
Lansdowne (main office):
44055 Riverside Pkwy, Suite 208
Leesburg, VA 20170
Reston, VA:
1850 Town Center Drive, Suite 410
Reston, VA 20190
(Fridays 1 pm - 5 pm)
Dr. Tajkarimi offers general urology and robotic surgery services at Inova Loudoun, Inova Fair Oaks, Inova Fairfax, Reston Hospital Center, Stone Springs Medical Center, and Novant UVA Medical Center at Haymarket. You can expect advanced urological care and robotic surgery minutes from your home.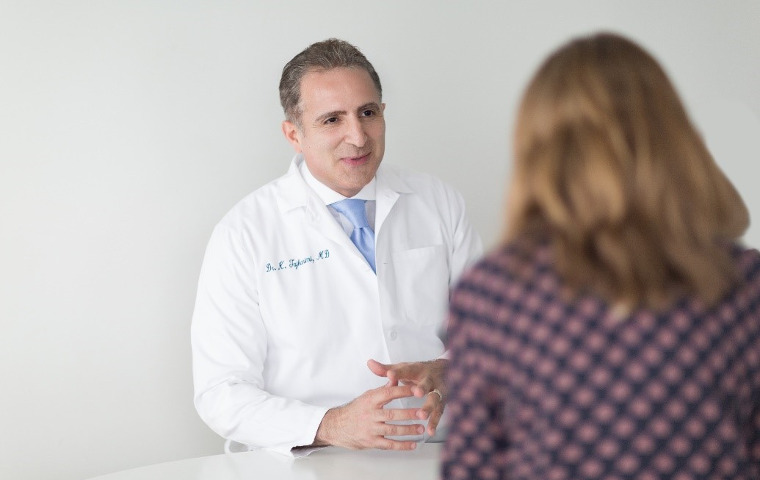 WHAT MAKES US DIFFERENT?
---
Because Dr. Tajkarimi owns and manages his solo private practice, he is only obligated to his patients. No group or organization pressures him for productivity or non-medical business decisions. You will only see him for follow up. He takes the appropriate amount of time with every patient to address their concerns and individualizes their treatment plan to suit their needs. Dr. Tajkarimi provides exceptional quality general urology and complex surgical care for men, women and children of all ages. Visit us to experience the difference.
Experience Matters
Dr Tajkarimi is among the busiest and most versatile urologic surgeons and sexual medicine experts in the nation. He has performed more than 1452 robotic and laparoscopic surgeries for treatment of prostate cancer, kidney cancer, female pelvic prolapse and other complex conditions for the past 16 years. His clinical interests center on minimally invasive treatment of urological cancers (prostate, kidney, adrenal, bladder), general urology, penile implants (prosthesis), prostate enlargement, kidney stones, male / female urinary incontinence, complex urinary reconstruction, female pelvic floor disorders, and general pediatric urology. Dr. Tajkarimi is an internationally recognized sexual medicine leader and inventor with expertise in treating erectile dysfunction and peyronie's disease. He is certified by the American Board of Urology and is an active member of many urological and cancer societies including Society of Urologic Oncology (SUO) and Society of Prosthetic Urologic Surgeons (SPUS).
Dr. Taj lives in Northern Virginia with his wife and their two children, Melania and Milan. Play Dr. Tajkarimi's recent scientific lecture on the physiology of erection and sexual response featured on Urotoday.com
Read more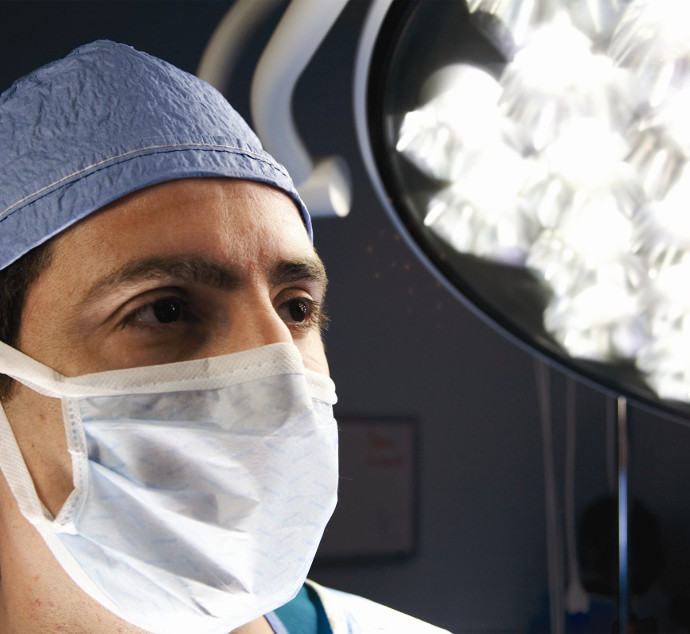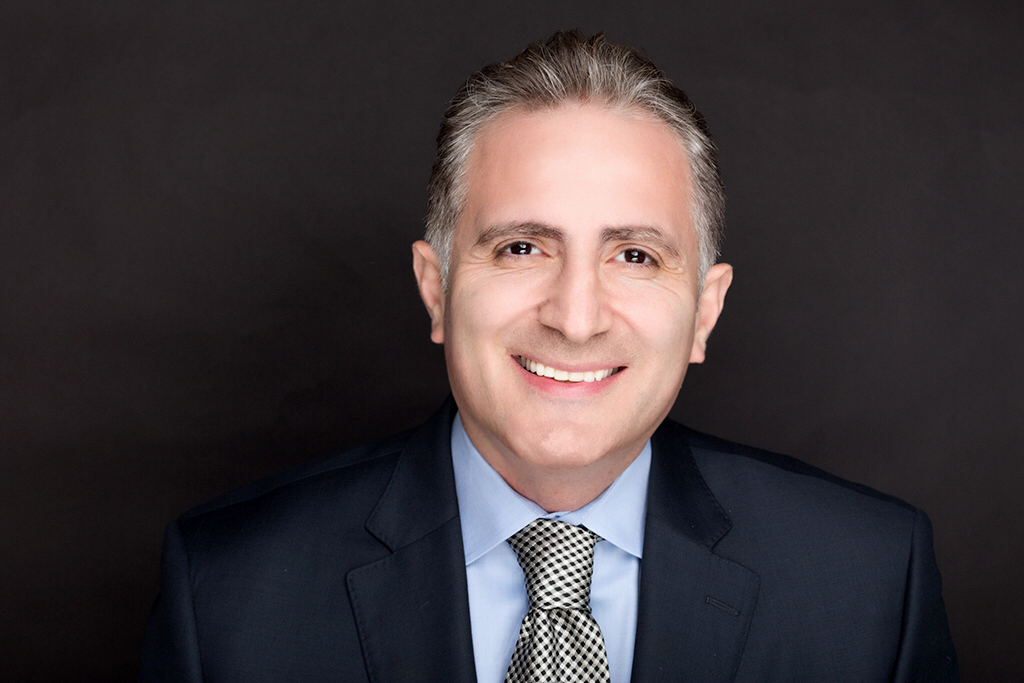 ---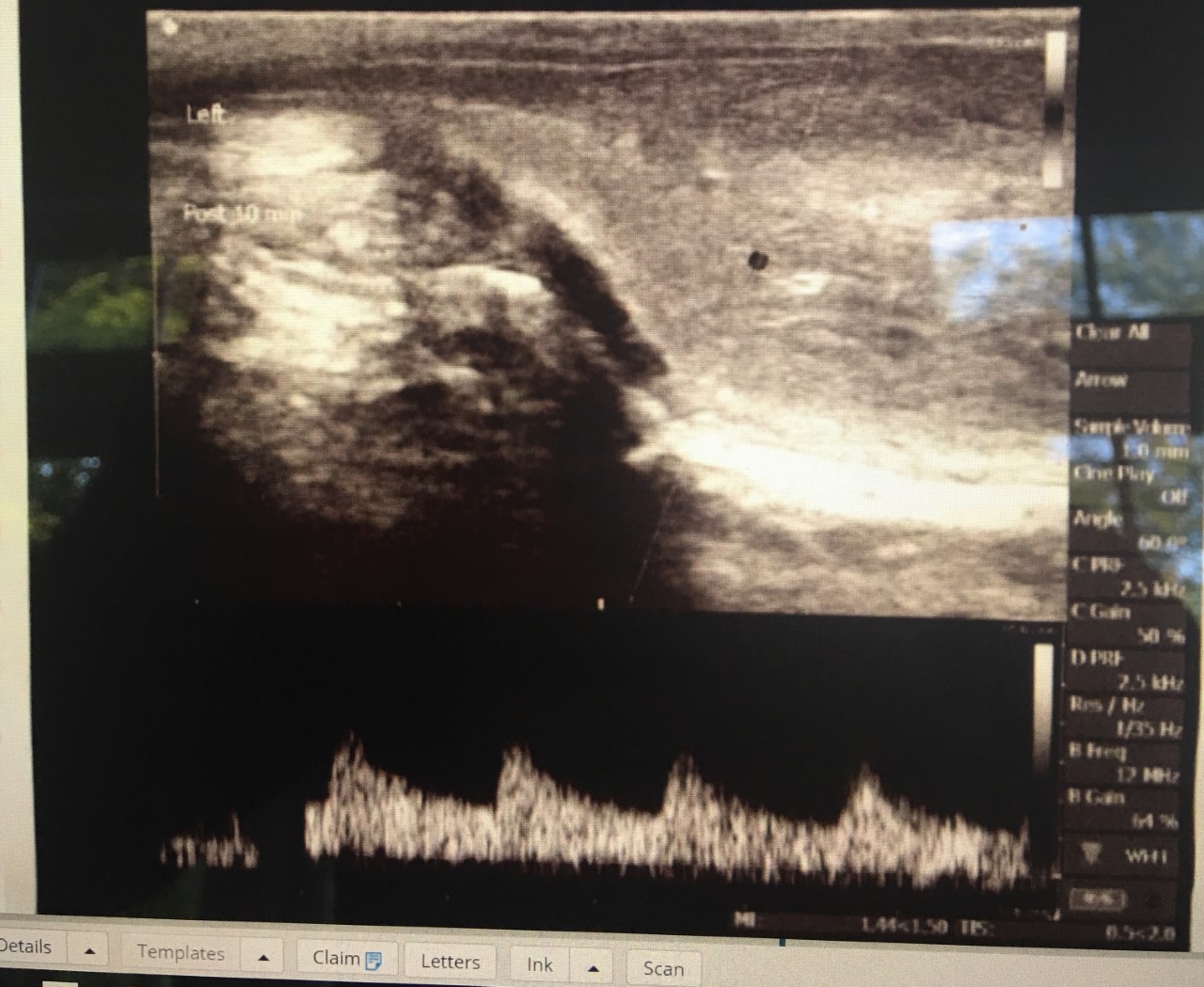 ED MEDICATIONS DON'T WORK? YOU LOSE ERECTIONS FAST?
---
See Dr. Tajkarimi for Penile Duplex Ultrasound
to help you understand why. Lack of response to oral ED medications or losing your erections before you and/or your partner are satisfied may indicate profound and severe blood vessel disease to the penis or leakage of blood out of penis during erection which can weaken firmness and maintenance of erection. Severe ED is an early sign of worrisome coronary heart disease and impending heart attack as well. Early onset erectile dysfunction is a sign of bad things to come. Dr. Tajkarimi can help you fully assess your ED and offer realistic and successful solutions to restore your erection and confidence in the bedroom.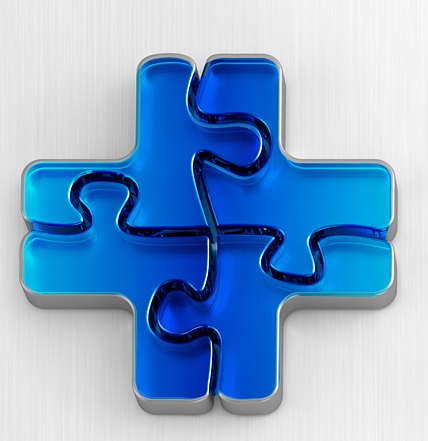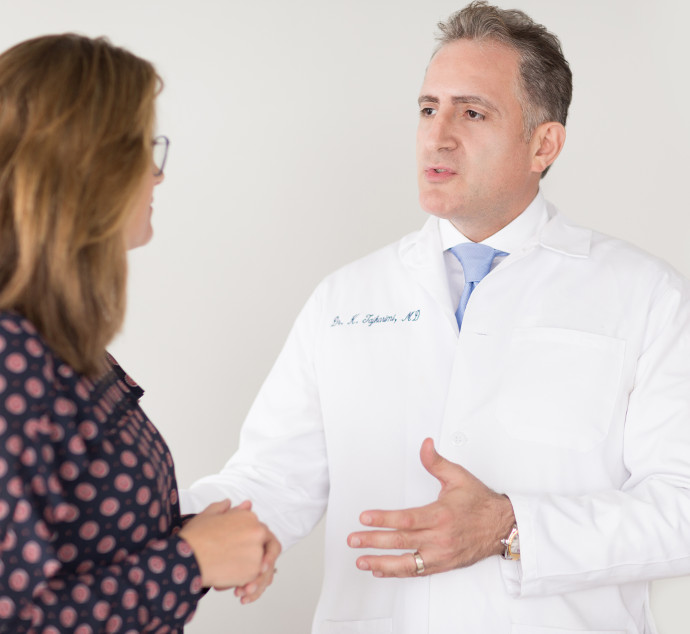 Breath of fresh air
"I have had urinary trouble for years and have seen several urologists and NP. My experience with Dr. Taj was outstanding. From the beauty of his modern Loudoun office, to the pleasant smiles of Dr. Taj and his staff, and his expertise and compassion. Highly recommend. A breath of fresh air in Virginia.
Emily P. Leesburg, VA".
"Dr Taj was great. He immediately pinpointed my problem and two weeks later I had partial TURP surgery to correct it, performed by Dr. Taj. I was very anxious prior to the surgery about potential side effects. Dr. Taj was very patient, answered all my questions and set my mind at ease. Now I am peeing again like I did back in high school!
Bob L. Mclean, VA".
More testimonials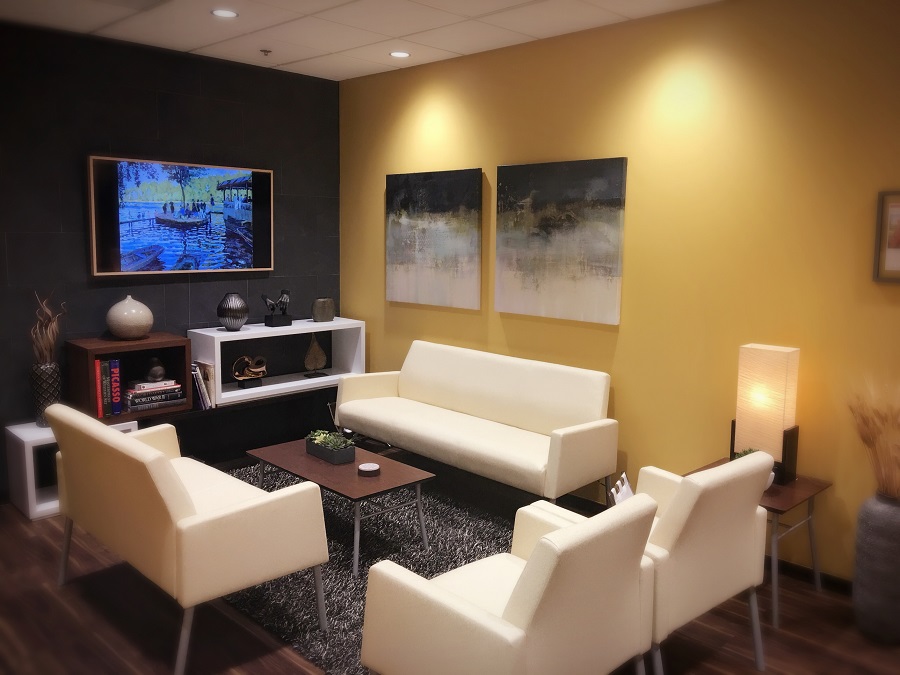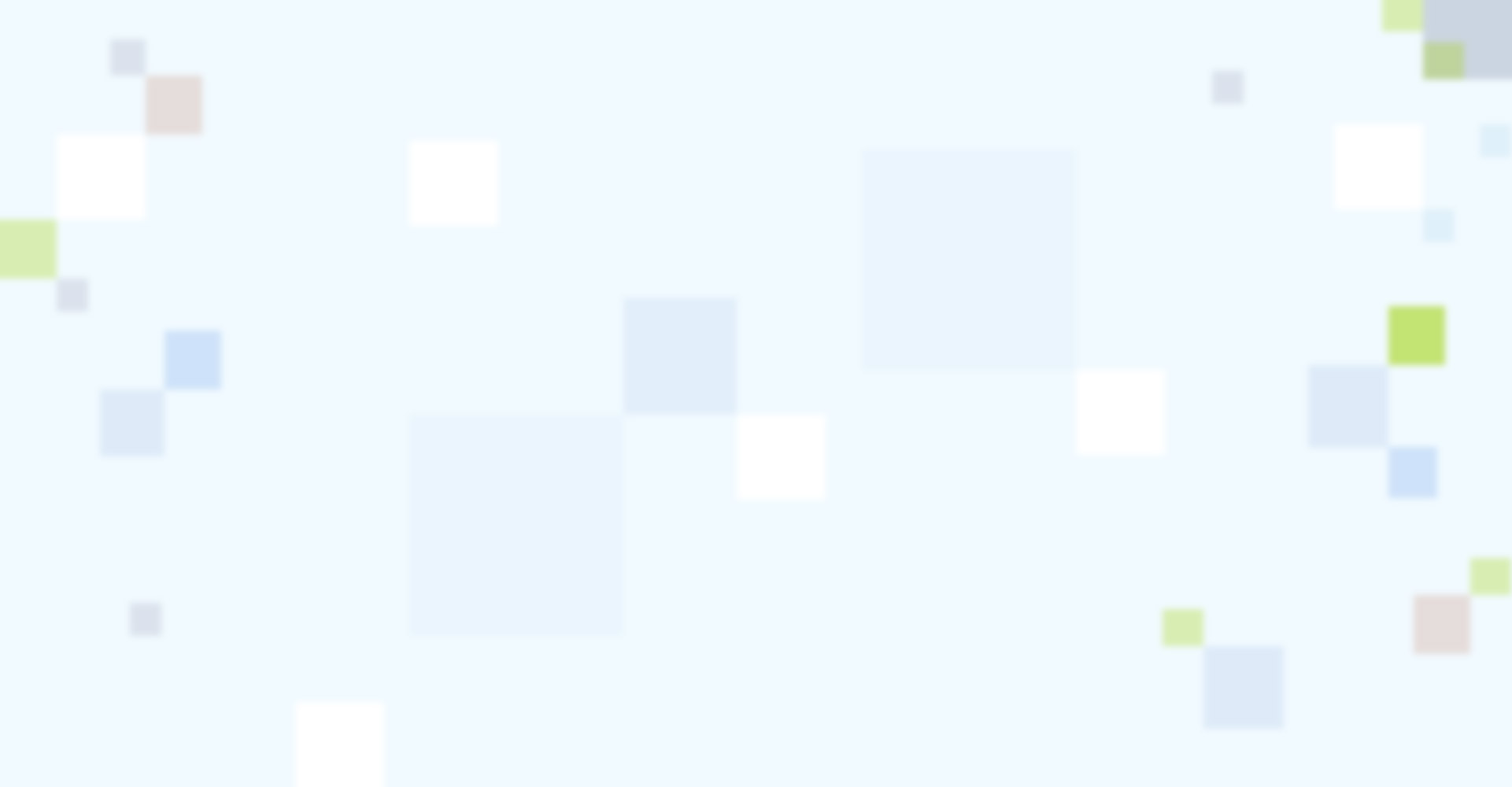 1452
Robotic Surgeries Performed
---
4
Penile implant surgeries performed per week
---
1055
Robotic Prostatectomy performed since 2004
---
4200
Patient visits a year
---
20
Office vasectomies performed per month
---
Visiting a urologist can be a stressful and unfamiliar experience. We strive to provide a modern and comfortable clinic, timely diagnosis and effective treatment. We dedicate the time for careful and easy to understand education.
Penile Implant Surgery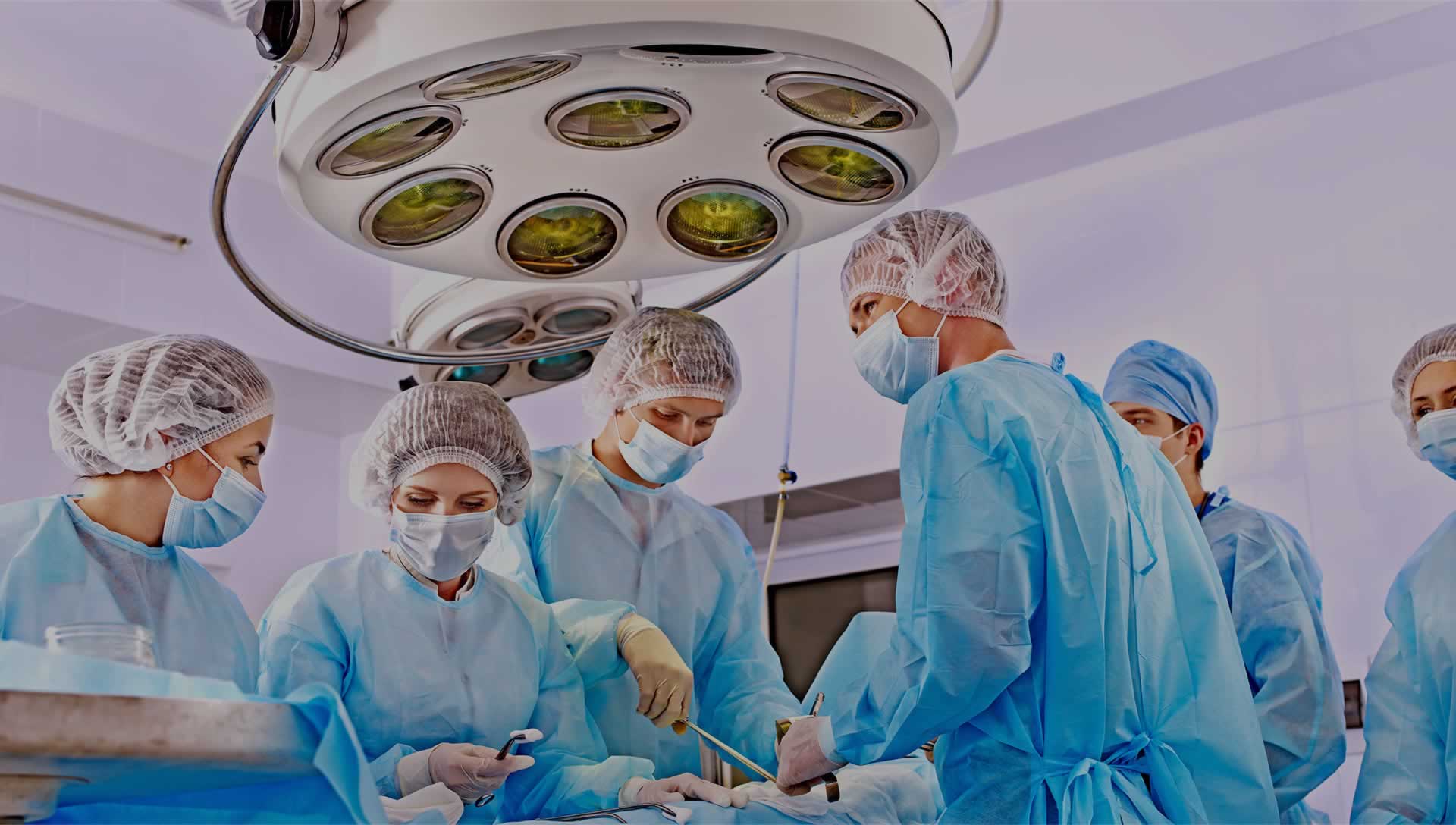 Situated in the heart of beautiful Lansdowne, Virginia minutes from the nation's capital and Dulles International airport,

We are the fastest growing penile implant destination in the world. 4-5 carefully selected men undergo this 20-30 minute outpatient and minimally invasive procedure every week by Dr. Tajkarimi.
3-4 weeks later after full recovery, these men will begin a new chapter in their lives without ED and 100% youthful confidence in the bedroom and beyond.
Dr. Tajkarimi is one of the most versatile and experienced urologic surgeons in the world. He offers the most perfected penile implant techniques for maximum length preservation and successful results. When you choose us you can expect Five-Star accommodations, service and outstanding outcome. Accepted by medicare and most insurances. Self pay options and financing is available for local and international candidates. Contact us for consultation or second opinion.

Read the following blogs by Dr. Tajkarimi
Truth About Penile Implants
When is the best time in your life to get a penile implant?
Myths about Penile Implants
Common Questions about Penile Implants


"Dr. Tajkarimi placed a penile implant in 2012 for me after my prostate surgery by another local surgeon. My wife and I could not be more pleased with the outcome. It works as good as I was 40 years ago. Thank you Dr. Taj!" John F, Frederick Maryland. Enter PenileImplantDC.com website by clicking HERE
45000000
Number of American Men with Erectile Dysfunction
25000
American Men Having Penile Implant Per Year
70%
Oral ED medication failure rate after 1 year
Robotic Surgery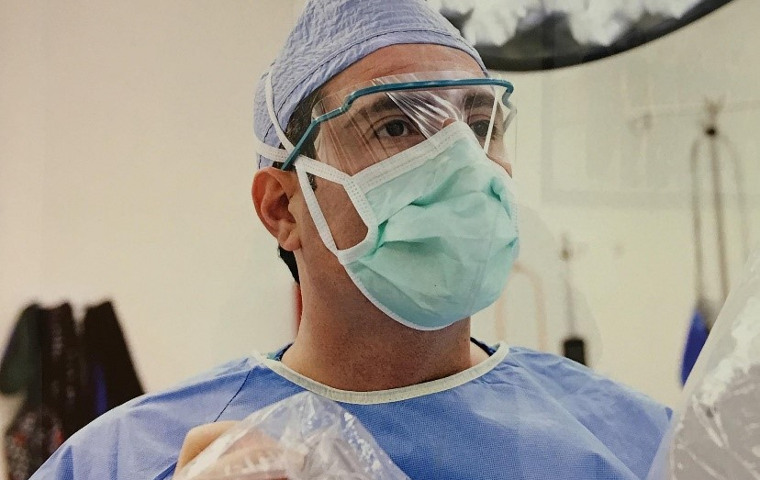 Experienced Urologic Robotic Surgeon You Want, Outstanding Outcomes You Deserve
Dr. Tajkarimi has vast experience in the treatment of prostate cancer, kidney cancer, female pelvic organ prolapse and other complex urological conditions using the Davinci Robotic System. He has performed more than 1410 successful robotic surgeries to date. Dr. Tajkarimi has full privileges for robotic surgery at the following hospitals: Inova Loudoun, Inova Fair Oaks, Reston Hospital Center, Novant UVA Medical Center at Haymarket, Stone Springs Medical Center, and Inova Fairfax Hospital.
Read More
Office Procedures
& Diagnostics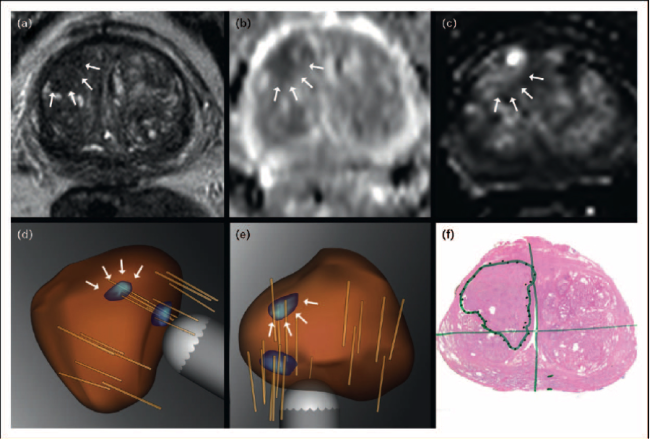 Our state-of-the-art Lansdowne, Loudoun office location is fully equipped with the most advanced equipment for convenient & pain-free (local anesthesia) Vasectomy, cosmetic office newborn circumcision (up to 60 days after birth), HD Digital and Blue-Light Cystoscopy, UROLIFT BPH relief procedure, Urodynamics, Transrectal ultrasound/biospy +/- MRI Fusion, Ureteral Stent Placement/Removal, Bladder Biopsy and much more.
Read More
REQUEST AN
APPOINTMENT NOW
We respect your time and work commitments. We are happy to provide late hour appointments from 5 pm to 7 pm twice a week and select Saturday hours from 9 am to 1 pm. Please fill out important forms before your first visit!
"Best Vasectomy experience. I could not have asked for a more skilled and caring urologist for my vasectomy. 5 star office and staff. Incredibly clean. He is compassionate, funny, and incredibly fast. I had no swelling and pain. Highly recommend!"
Manish P. Leesburg, VA.

Read More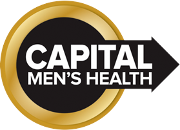 Capital Men's Health
& Penile Implant Institute of Greater Washington DC
Lansdowne, Virginia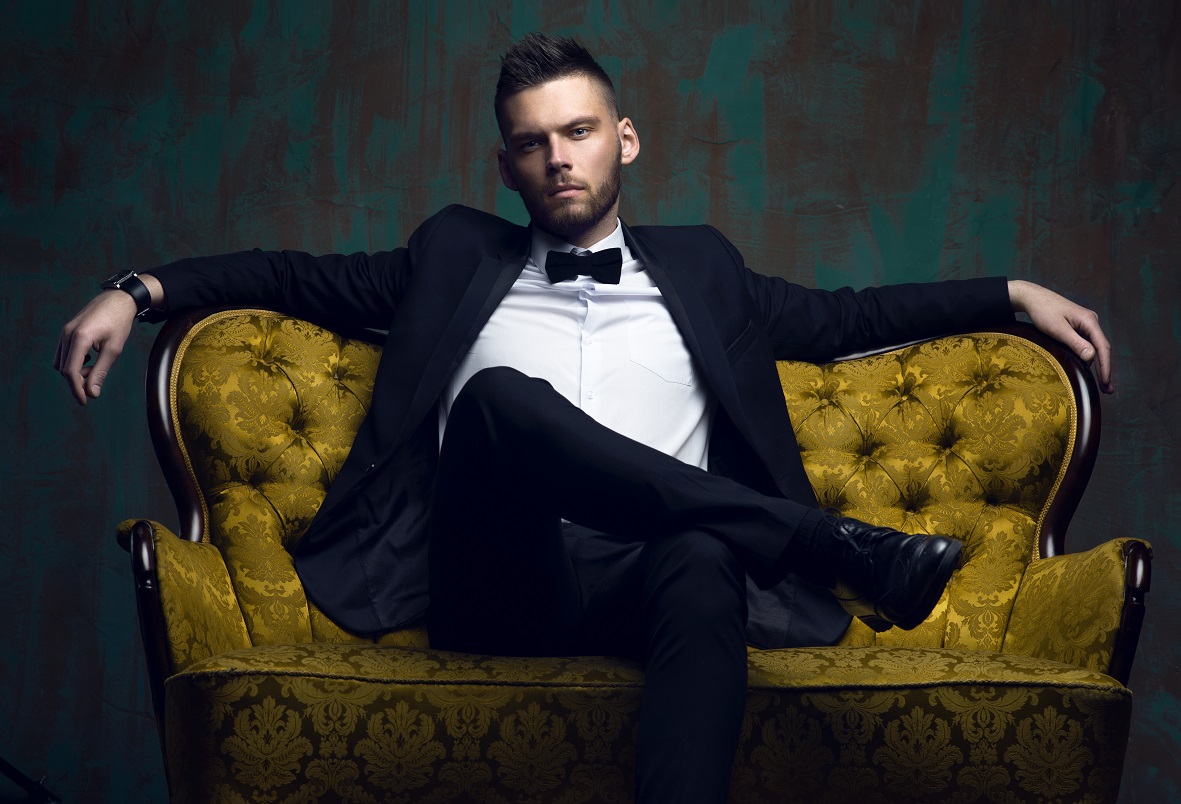 Capital Men's Health is a comprehensive Sexual Medicine and Penile Implant Institute in the Washington DC region operated by Dr. Kambiz Tajkarimi, an internationally recognized urologist and sexual medicine expert with full ability for both medical and surgical management of sexual dysfunction.
---
Painless Office Vasectomy
Penile Implant Surgery
Penile Implant Institute of Greater Washington is a new world-class destination for the most successful treatment of men with severe erectile dysfunction. "If you suffer from severe ED (diabetes, high blood pressure, pelvic surgery, oral ED drugs don't work, or you can't inject into penis or don't want to) you will likely lose about half an inch of your penis length every year. This will happen due to fibrosis and scarring. This loss is permanent and irreversible. The longer you wait for an implant, the shorter your penis will be. If the ability to have fantastic sex with your partner is an important goal and dream of your remaining decades of life, What are your waiting for?", says Dr. Tajkarimi.
Dr. Tajkarimi offers a minimally invasive approach using the latest techniques available (Perito, Eid, Wilson, Kramer) that will take less than 30 minutes to perform under general anesthesia. Patients are discharged home after 2 hours in the recovery. With expert follow up and training, you can reclaim your youthful vigor and rigidity in a just 2-3 weeks.
Situated only 10 minutes from Dulles International Airport in beautiful Lansdowne, Virginia, Penile Implant Institute of Greater Washington and Capital Men's Health redefines sexual health practice in the nation's capital. Visit PenileImplantDC.com
Read the following blogs by Dr. Tajkarimi
Truth About Penile Implants
When is the best time in your life to get a penile implant?
Myths about Penile Implants
Common Questions about Penile Implants

---
Low Testosterone
We offer evidence-based and effective treatment of men with symptoms of low testosterone (Low T), with focus on the cause, restoration of natural production, prevention, holistic education, and effective supplementation.
---
Erectile Dysfunction
Erectile dysfunction is simply the inability to obtain and/or maintain satisfactory erection adequate for sexual intercourse. Dr. Tajkarimi has dedicated years of clinical practice, inventions, and research to help his own patients and men with ED worldwide.
---
Prostate Cancer Screening (Elevated PSA, Abnormal digital Prostate Exam)
---
Peyronie's Disease (Penis Curvature)
Peyronie's disease is a condition in which a man's penis becomes curved when erect. Peyronie's disease involves extreme curvature that may make sex impossible. Men suffering from Peyronie's disease often avoid discussing it with their doctor, have depression, anxiety and marital difficulties. We are here to help.
Read More
---
7-Minute Office Painless Vasectomy

Dr. Tajkarimi offers painless, hassle free office vasectomy under local anesthesia, in a very modern and relaxed setting. We accept most insurances. Cash pay option available.
Read More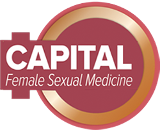 Capital Female Sexual Medicine
We can help women's sexual function and sexual experience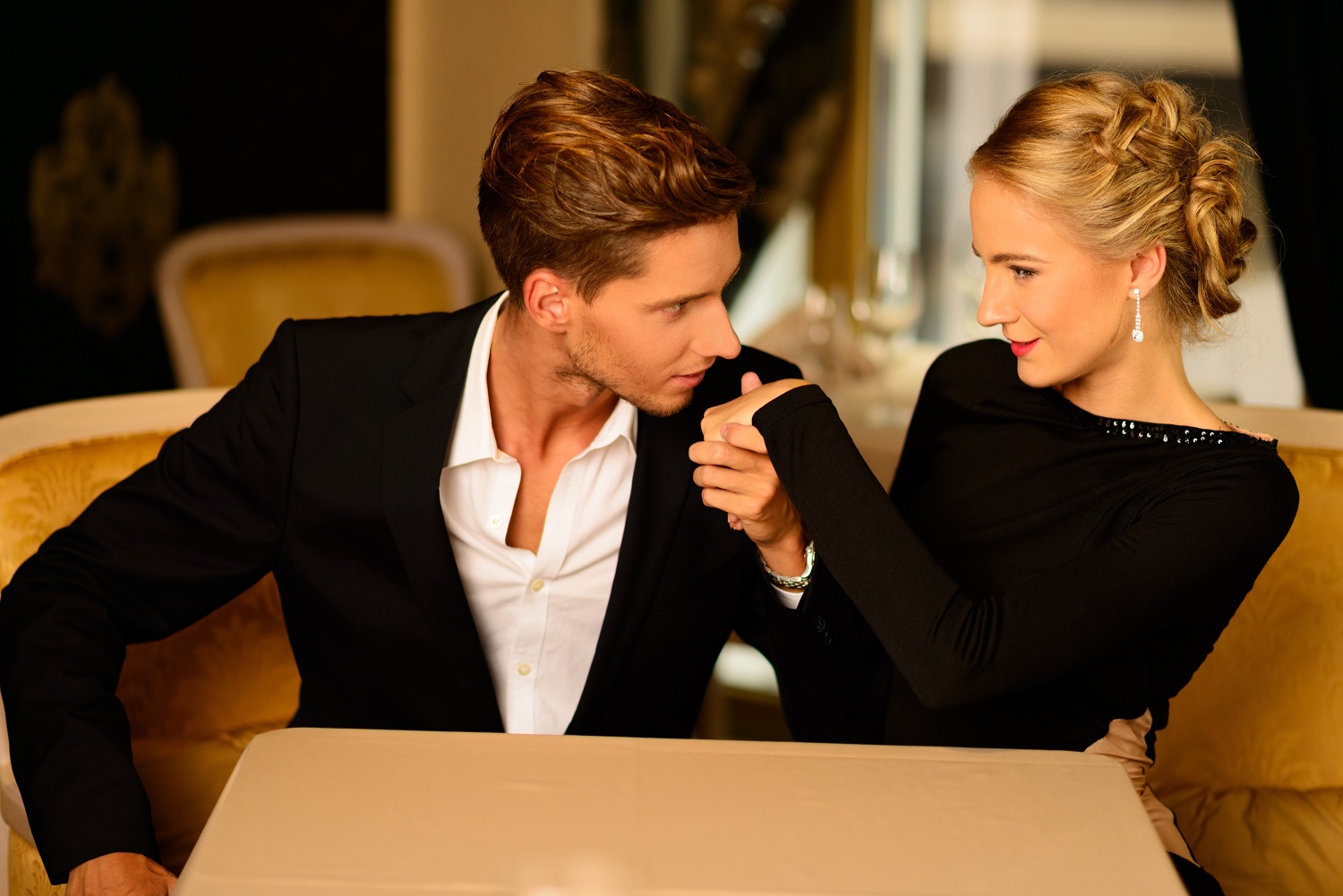 ---
Conditions we treat:
---
Genitourinary Syndrome of Menopause (GSM) or vulvovaginal atrophy
Female Sexual Interest/Arousal Disorder
Female Orgasmic Disorder
Genitopelvic Pain/Penetration disorder (dyspareunia)
Contraception and Sexual Dysfunction
Pelvic Pain Syndrome
Urethral Syndrome/Female Prostatitis
Female Urology & Urogynecology

---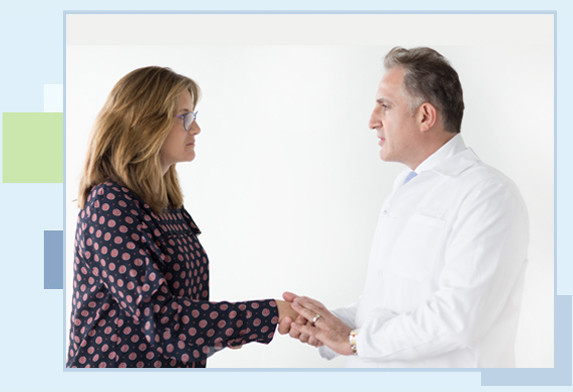 Our Mission
The mission of Urology Surgical Consulting, PC is to ensure every patient has a superior experience. We are committed to advancing high quality and cost effective urological care in Northern Virginia.
We Welcome New patients
2 Convenient locations (Loudoun & Reston)
Appointments within 48 hours
We accept most insurances
Saturday and Late hours (7 pm)
State of the Art office equipment and procedures
Comprehensive urological care & robotic surgery