AMERICA'S LEADING ERECTILE DYSFUNCTION &
MALE ENHANCEMENT TREATMENTS

For additional information visit
PENILEIMPLANTDC.COM
Spartan Men's Health & Penile Implant Institute of Greater Washington are two world-class & comprehensive Sexual Medicine Institutes in the Washington DC region. Dr. Tajkarimi sees an average of 4-7 men every day suffering from erectile dysfunction of varying degrees and men with curvature of the penis. We offer evidence based and successful evaluation and treatment options like no other place in the greater Washington region. If you suffer from ED or Peyronie's disease, choosing Dr. Tajkarimi is the right decision.
Dr. Tajkarimi's research and inventions has been featured on the Dr's on CBS. Click on the picture to view the segment
If you wish your evaluation and treatment not to be filed or billed to your insurance company and remain completely confidential, we also offer very cost effective fee for service options for you. We accept cash and all major credit cards. Contact us for details.
Call 703-687-3601
for an appointment or
click here
for online appointment.
Dr. Tajkarimi was recently invited to present his research and expertise on the physiology of erection and sexual function on urotoday.com. He was interviewed by Dr. Crawford from University of Colorado. Play Scientific Presentation
Dr. Tajkarimi is an active member of many scientific organizations including Society of Urologic Oncology, Society of Urologic Prosthetic Surgeons, Sexual Medicine Society of North America, and Society of Urodynamics, Female Pelvic Medicine, and Urogenital Reconstruction.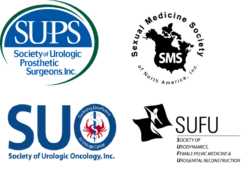 7-Minutes Painless Office Vasectomy

---
Dr. Tajkarimi offers painless, hassle free office vasectomy, in a very modern and relaxed setting. We encourage couples to be present during the procedure if they desire. Vasectomy will take less than 5-7 minutes at the Loudoun location while you watch TV channel of your choice. You may not get to see two commercials before we are done! However, you are welcome to stay and enjoy the comfortable amenities! Initial consultation is followed by office vasectomy several days later as desired. Late afternoon and Saturday vasectomies available. Read More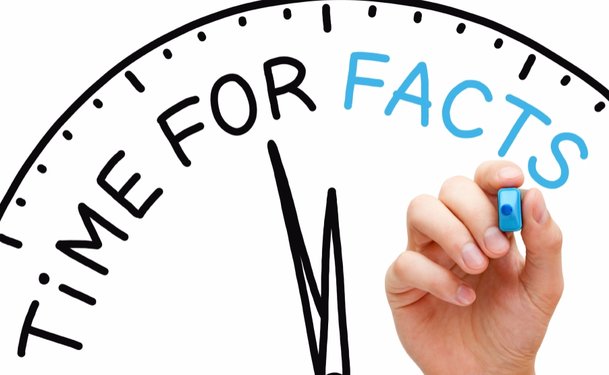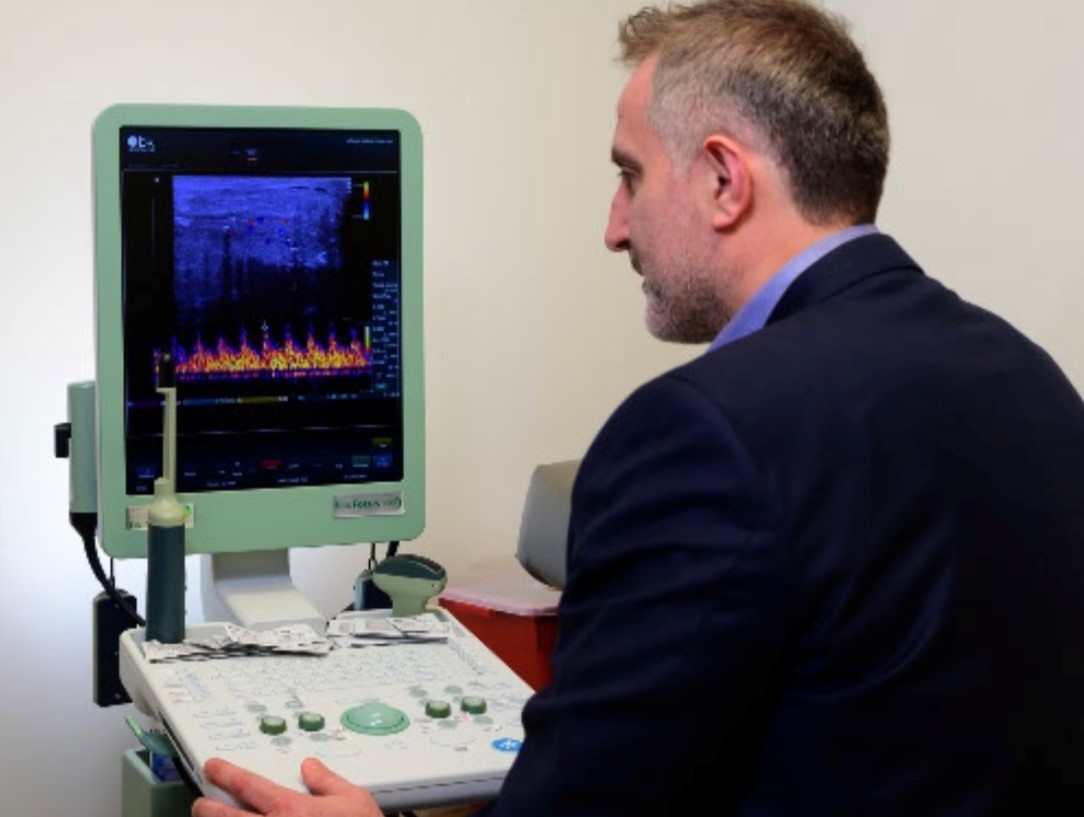 ED MEDICATIONS DON'T WORK?
GET PENILE DUPLEX ULTRASOUND

---
Lack of response to oral medications may indicate severe blood vessel disease to the penis or leakage of blood out of penis during erection which can weaken firmness and maintenance of erection. Dr. Tajkarimi can help you fully assess your ED and offer realistic and successful solutions to restore your erection and sexual health. If you want to live without ED, then you must see Dr. Tajkarimi as soon as possible. 
PENUMA IS HERE!
Dr. Tajkarimi is now offering the Penuma penis enlargement implant in Washington DC and Bayonne New Jersey, 20 minutes from New York City. Penuma procedure is a safe, 45-60 minute, outpatient procedure featuring:

Significant, permanent cosmetic enhancements to the penis

Natural Looking

Reversible

No interference with penile function

Implant is contoured by the surgeon to your individual size

Operative and Post-Operative Features

Short, outpatient procedure (i.e., 45-60 minutes)

No incisions or scar formation on the penis

Short recovery time (i.e., patient return to routine daily activities within 2-4 days)

Strong track record of effectiveness and patient and partner satisfaction

Can be performed before or after a penile prosthesis procedure for the treatment of erectile dysfunction

WORD OF CAUTION about "negative fake reviews online at Phalloboards". Phalloboards is a forum sponsored by small group opportunistic doctors in Tijuana, Australia, and other places that do fat injections, fillers and gel injections, and other unapproved procedures that unfortunately do not work. - These sponsors have been upset that Penuma is the first legitimate male enhancement treatment and that it is FDA-cleared - Most of what you read on the forum is fake. The small group of patients that have been identified over the past 10 years (around 5 to 10 patients) all did not follow the post-operative instructions (some of them used external Penile stretchers that damaged the sutures, some of them had sex within days of the surgery, some of them would engage in rigorous exercise right after the surgery) - Overall, Phalloboards is a forum with an agenda to demean any treatment that their doctors do not offer.
Penuma is backed by physicians at MD Anderson and Mt. Sinai, has had clinical data shared with major medical societies, and thousands have been performed successfully
We offer consultation for the Penuma procedure. Please contact us at 703-687-3601. CareCredit financing available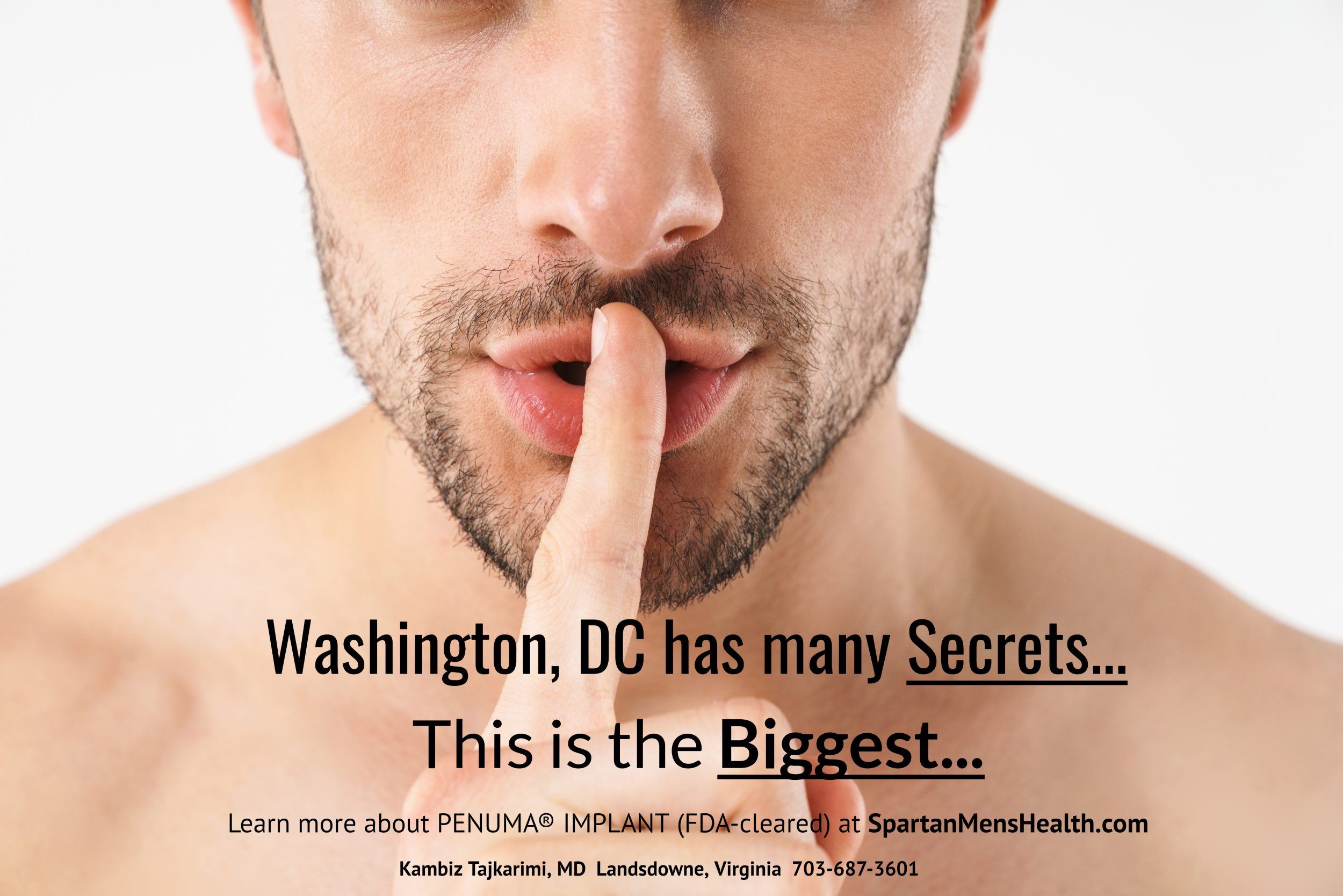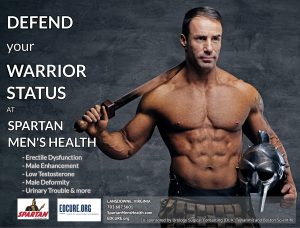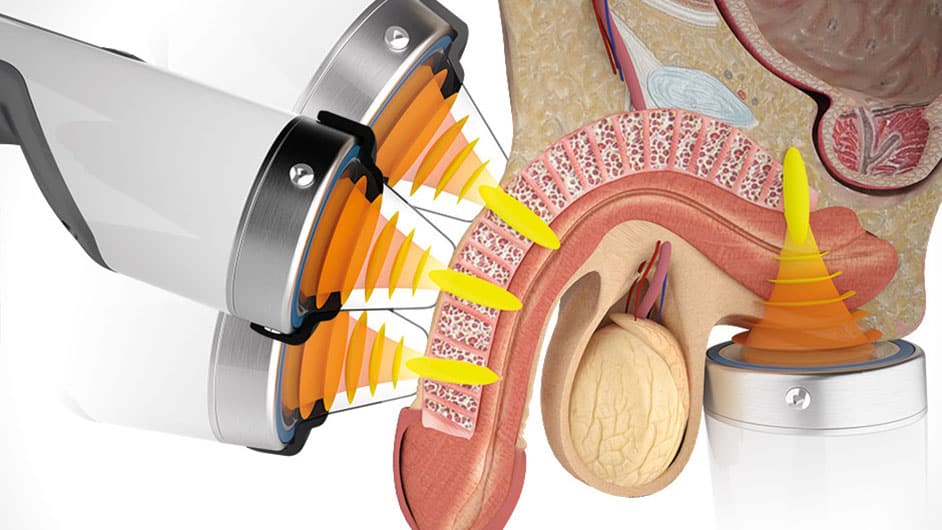 SPARTAN WAVE IS HERE!
Dr. Tajkarimi is now offering advanced
Focus Shockwave Therapy
for non-invasive treatment of sexual dysfunction, including erection problems, curvature of penis, and chronic pelvic pain.
Pain Free
Office Treatment
Improves your natural erections
Restores natural growth of blood vessels and smooth muscle
Improves Rigidity
No downtime
Learn More
Why are Testosterone pellets such a great idea?

---
Better Compliance
Treatment every 3-5 months
No "roller coaster" effects of up and down T. levels
Nice consistent hormone levels
Able to achieve higher levels to reach your "sweet spot"
Urinate better without losing your ejaculation
UROLIFT® BPH relief office procedure
content/uploads/2015/02/home_clinic_line.png" border="0"]
---
Dr. Tajkarimi is among a handful of urologists who will offer this new technology in the DC metro region. This revolutionary FDA approved office procedure allows men to achieve excellent relief of prostate obstruction without undergoing more invasive surgery, while maintaining the ability for desired sexual function, including ejaculation (release of semen out of the body during orgasm). No catheter is required after this procedure. This option is ideal for men with moderate BPH symptoms without presence of a median lobe (a non-cancerous part of the prostate that protrudes into the bladder and closes the bladder outlet. Dr. Tajkarimi performs the Urolift procedure in the office under local anesthesia and Nitrous analgesia. Urolift procedure is covered by most insurances after age of 45. Watch the following video for more details.
Low Testosterone

---
We offer evidence-based and effective treatment of men with symptoms of low testosterone, with focus on the cause, restoration of natural production, prevention, holistic education, and effective supplementation. We believe that every man with symptoms of low testosterone requires a personalized approach and treatment as indicated.
Meticulous follow up is necessary for optimal results and prevention of side effects and other related diseases, such as prostate cancer.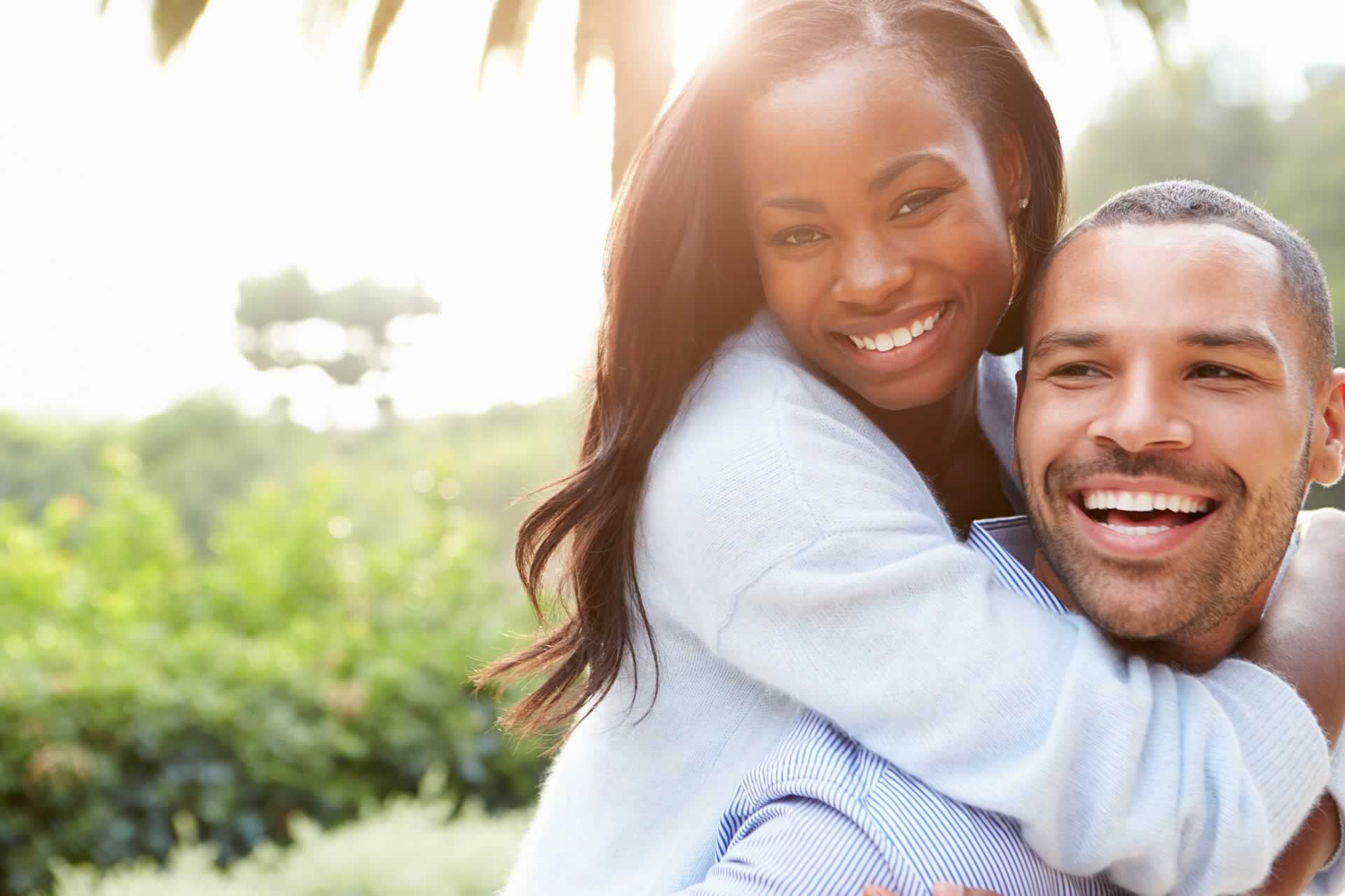 Relief for Chronic Prostatitis / Pelvic Pain

---
Dr. Taj has successfully treated thousands of men suffering from debilitating Chronic Pelvic Pain / Prostatitis. Many men finally find relief from their symptoms with Dr. Taj after seeing numerous specialists without success. From proper history & thorough exam to successful education, diet modification, semen culture, imaging and proper medications, lifestyle changes & supplements, to pelvic floor therapy, prostate massage & shockwave therapy, Rezum or other therapies, we will help you in every step of the way. "Most Urologists run away from prostatitis patients and leave them in limbo. Here, we welcome you with open arms, because we have real solutions to defeat Prostatitis/Pelvic Pain," Dr Taj says.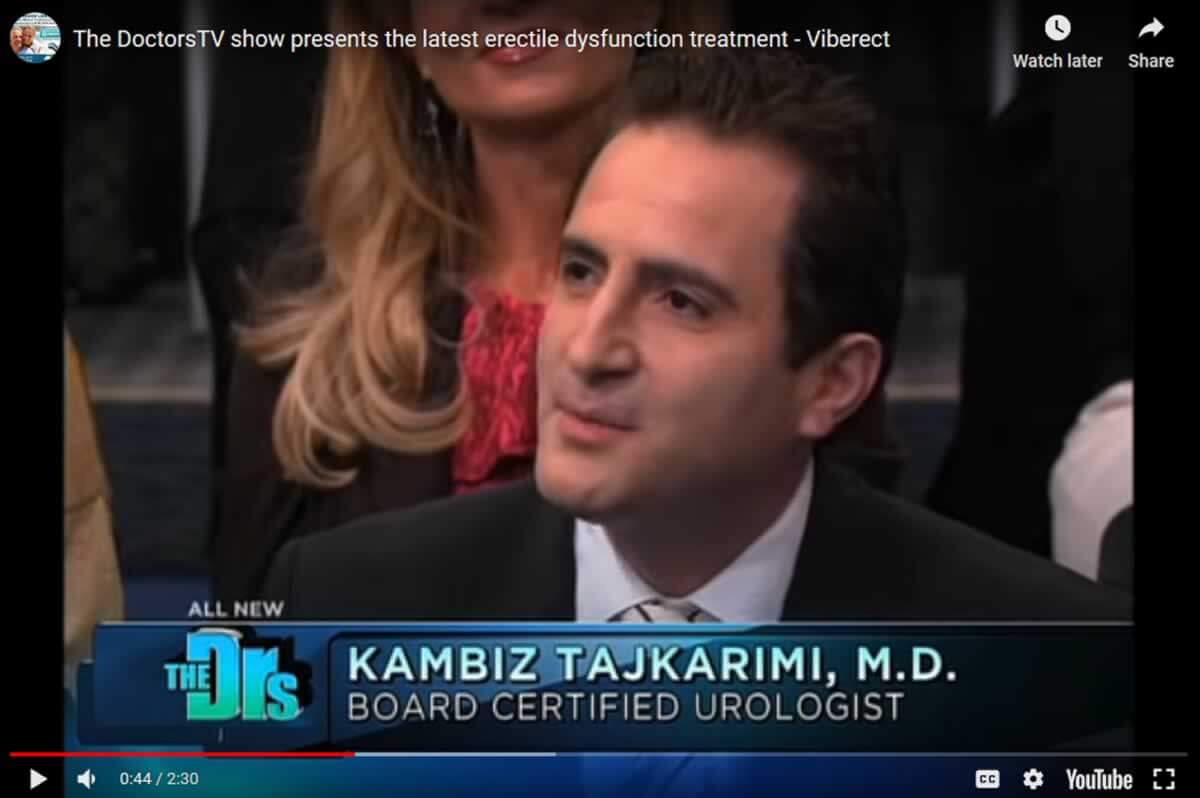 Erectile Dysfunction

---
Erectile dysfunction is simply the inability to obtain and/or maintain satisfactory erection adequate for sexual intercourse. Dr. Tajkarimi has dedicated years of clinical practice, inventions, and research to help his own patients and men with ED worldwide.
Read More
Play Dr. Tajkarimi's recent scientific lecture on the physiology of erection and sexual response
Penile Implant Surgery

---

We are a new world-class destination for erectile dysfunction treatment and management of other sexual medicine disorders..
"If you suffer from severe ED (diabetes, high blood pressure, pelvic surgery, oral ED drugs don't work, or you can't inject into penis or don't want to) you will likely lose about half centimeter of your penis length every year.
Read More
ENTER
PenileImplantDC.com website
---
Read the following blogs by Dr. Tajkarimi
Truth About Penile Implants
When is the best time in your life to get a penile implant?
Myths about Penile Implants
Common Questions about Penile Implants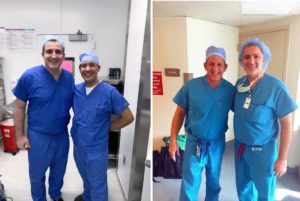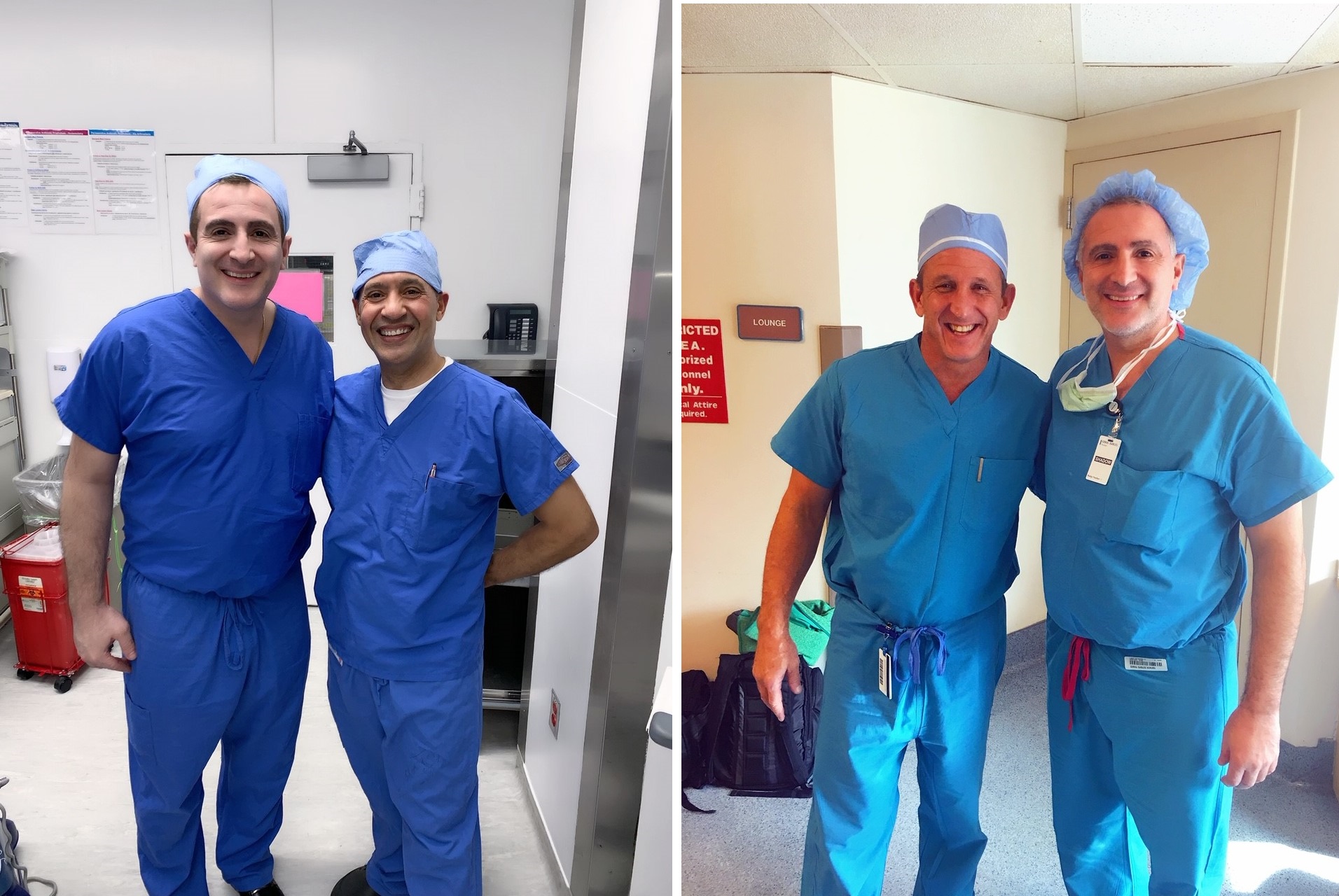 Length & Girth Restoration Penile Prosthesis
Dr. Tajkarimi performs advanced techniques for penile prosthesis placement developed by the most prolific penile implanters in the planet: Drs. Paul Perito & Robert Valenzuela.
Narcotics Free
Tiny Incision. Completely Concealed
Ambulatory Surgery
Girth & Length Restoration
Maximum Rigidity
Unlimited confidence in the bedroom & beyond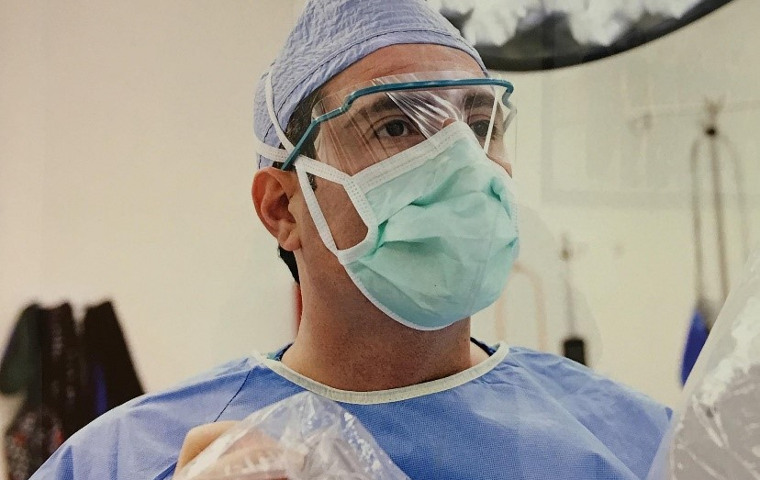 Prostate Cancer Screening (Elevated PSA, Abnormal digital Prostate Exam)

---
Dr. Tajkarimi offers prostate cancer screening, evaluation of men with elevated PSA, abnormal prostate exam, and history of negative biopsy and rising PSA. We offer advanced prostate ultrasound diagnostic solutions with the latest 3D MRI Fusion for the appropriate patients. Dr. Tajkarimi has the acumen and experience to appropriately evaluate and treat patients with aggressive prostate cancer, or clinically follow men with no prostate cancer diagnosis or low risk disease if appropriate.
Peyronie's Disease (Penis Curvature)

---
Peyronie's disease is a condition in which a man's penis becomes curved when erect. Although it is common for men's penises to curve a bit when rigid, Peyronie's disease involves extreme curvature that may make sex impossible. The condition can also be painful, whether the penis is erect or not, and in some cases the pain can be extreme. In Peyronie's disease, the curvature of the penis may be up, down or to the side. Men suffering from Peyronie's disease often avoid discussing it with their doctor, have depression, anxiety and marital difficulties. We are here to help.
Read more
This condition is caused by fibrous scar tissue (plaque) within the penis. As blood swells the penis during the erection process, the scar tissue does not swell along with the healthy tissue, causing the curving.
Researchers have not identified a cause for this disease. Some believe that it may result from physical injuries to the penis. There are also hypotheses that it may be related to genetics, advancing age or collagen disorders.
If you or someone you love cannot have sex because of extreme curvature of the penis or simply are worried about the possibility of the disease, a visit to Dr. Tajkarimi is in order. Dr. Tajkarimi is currently at the forefront of cutting-edge research including traction, combination of Xiaflex and Traction, Traction and Shockwave therapy, and instrument design and development. He is currently collaborating with the most respected centers in the United States who treat Peyronie's disease. Dr. Tajkarimi offers minimally invasive options, such as penile traction, Spartan shockwave therapy, intralesional injection with Xiaflex (Endo), and surgery if appropriate. Dr. Tajkarimi has fantastic results with his techniques and methods.
Enter Peyronie's DC website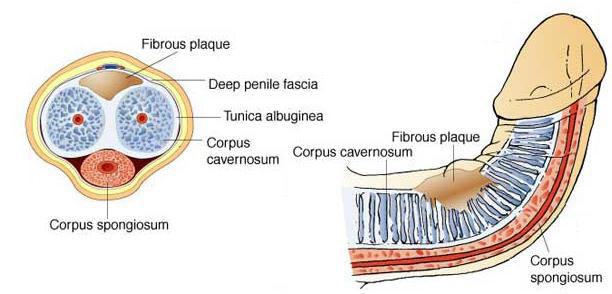 Prince Albert Penis Piercing Ring Reversal Fistula Repair Under Local Anesthesia

---
The Prince Albert (PA) is one of the most common male genital piercings. The PA is "a ring-style piercing that extends along the underside of the glans from the urethral opening to where the glans meets the shaft of the penis. The related "reverse Prince Albert piercing" enters through the urethra and exits through a hole pierced in the top of the glans. Proponents of PA piercing report that this type of body manipulation enhances sexual experience. However, this type of piercing often can lead to significant complications, including infection, expansion of urethral tear & erosion. Men often urinate through the hole that has been created, which is often bothersome and embarrassing.
If you have complications from Prince Albert piercing (urinary tract infections, pain, burning, erosion of urethra), your partner wants you to remove it, or simple regret, Dr. Tajkarimi can safely reverse your fistula and repair the injury under local anesthesia in our fully equipped office operative suite in less than an hour. Dr. Tajkarimi has perfected this complex urethral repair so that it can be done with no pain and complications. Having it done in the office can save you thousands in hospital and anesthesia fees. The procedure will return your penis and urethra to its original "Pre-Prince Albert" shape. The procedure will take less than an hour and no general anesthesia is required. If you are interested to reverse your Prince Albert piercing and the urethral damage is not closing, you can contact us for a complimentary virtual or physical consultation. For more details, including pricing, contact us at info@novaurology.com or call 703-687-3601.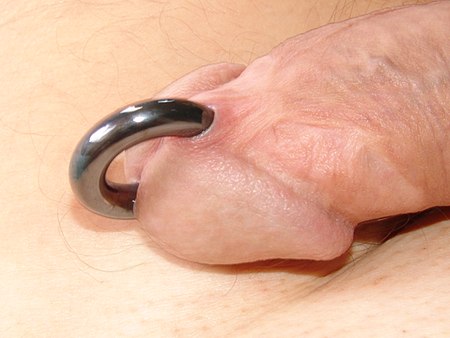 We offer painless office testicular prosthesis under local anesthesia

---
We are the only urology destination for office based testicular prosthesis placement in the Mid-Atlantic region and among a handful in the world. Insurance companies typically do not cover testicular prosthesis placement for men who did not develop a normal testicle as a child, or did not have testicular cancer or torsion. If you have no insurance or high-deductible, we can help you to minimize the out-of-pocket costs by performing surgery in our state-of-the-art office operating suite under local anesthesia and nitrous analgesia. Dr. Tajkarimi has extensive experience in performing penile and scrotal surgery under local anesthesia with no pain. This will save you thousands of dollars in hospital and anesthesia fees (average $12000). Many out of town patients of Dr. Tajkarimi arrive by plane through Dulles International Airport in the morning of the procedure and have the testicular implant placement and catch the afternoon flight back to their hometown. Dr. Tajkarimi uses the Torosa® implant by Coloplast. If you desire to have a testicular prosthetis (implant) by a world expert in sexual medicine, request a complimentary virtual or clinic consultation with Dr. Tajkarimi. Contact us at info@novaurology.com or call 703-687-3601 for an appointment and pricing.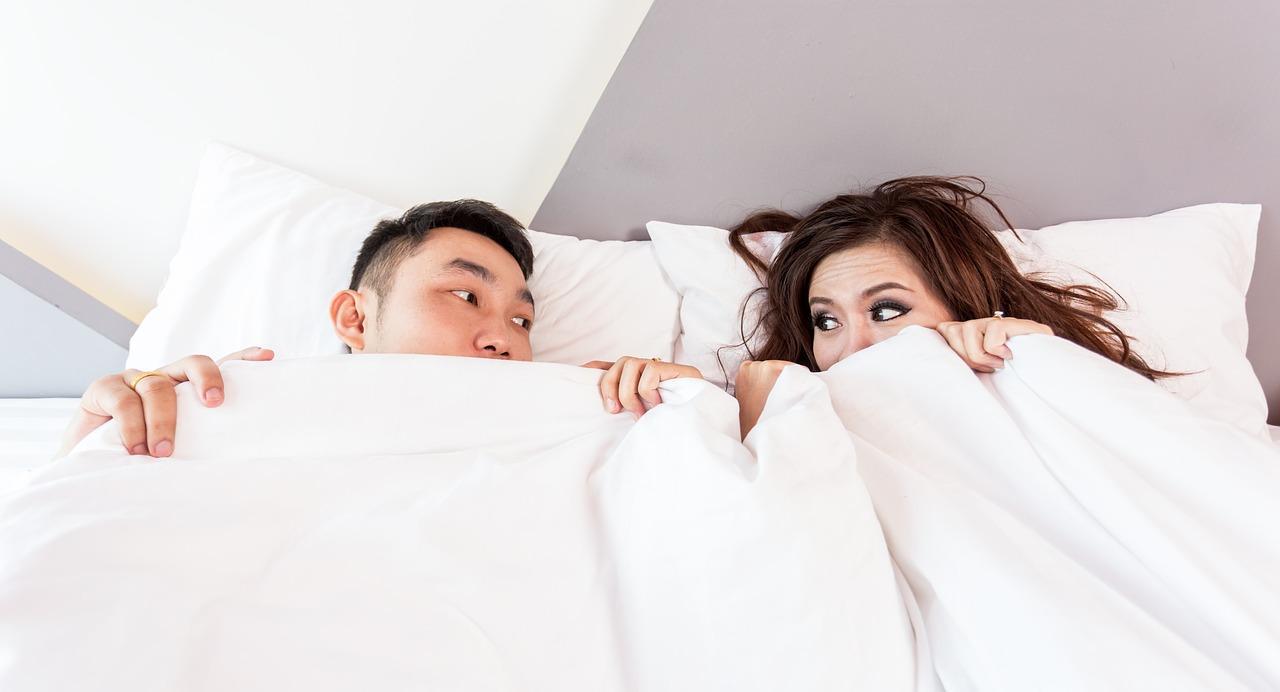 Adult Office Cosmetic Circumcision

---
There is a saying that "half of the world are circumcised, the other half are not". This is probably true. Getting circumcised often is associated with baby boys. However, many people are surprised to learn that adults can request the procedure, either for recurrent infections, pain with intercourse, large genital warts, phimosis (inability to retract the skin due to tissue scarring). Dr. Tajkarimi performs both newborn cosmetic circumcision and adult circumcision in the office setting. He also offers adult circumcision at the hospital or surgery center if there is a clinical indication or insurance covers the procedure. Insurance does not cover adult cosmetic circumcision for non-clinical indications.
Dr. Tajkarimi performs multiple office adult circumcisions per week under local anesthesia and nitrous analgesia in his state-of-the-art office operative suite. Patients are awake and feel no pain. Many travel from around the country by plane through Dulles International airport (10 minutes from our office) and catch the flight back to their hometown several hours later. Many are preparing for the Penuma Male enhancement implant. The procedure takes about 30-45 minutes. Dr. Tajkarimi has perfected this method.
Most men take tylenol for pain for 3-4 days and return to normal activities after 3 days. The skin often heals perfectly after 5-6 weeks. If you wish to have office cosmetic circumcision by Dr. Tajkarimi, we can offer a complimentary virtual consultation. Contact us at info@novaurology.com or call us at 703-687-3601.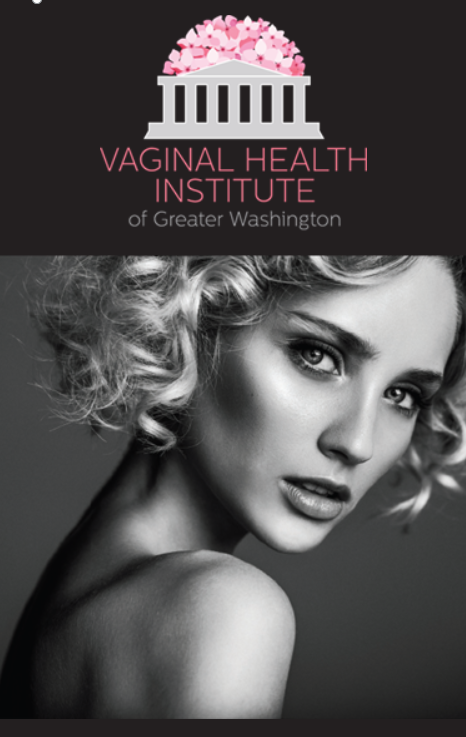 Vaginal Health Institute of Greater Washington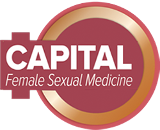 ---
We can help women's sexual function and sexual experience
---
Conditions we treat:
---
Genitourinary Syndrome of Menopause (GSM) or vulvovaginal atrophy
Female Sexual Interest/Arousal Disorder
Female Orgasmic Disorder
Viveve vaginal health restoration (rejuvenation)
Femilift procedure
Spartan PRP femme-Shot
Labiaplasty, Vaginoplasty
Genitopelvic Penetration disorder
Contraception and Sexual Dysfunction
Pelvic Pain Syndrome
Urethral Syndrome/Female Prostatitis