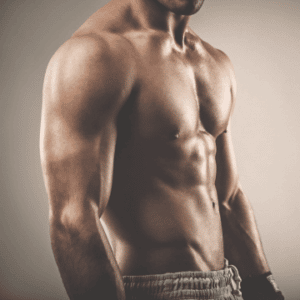 In the past, liposuction was a procedure dedicated only to removing unwanted fat.  In men, the "six-pack" abdomen or immaculate "hour-glass" female curve defines an athletic and masculine appearance.  In reality few men or women have the combination of genes, dietary habits, and exercies required to develop and reveal the gorgeous figure hiding under thick fat layers.  The approach to high definition body sculpting depends on the patient's body type and body mass index.  Regardless of the body type, the goal of HD Liposculpting is to reveal a beautiful and athletic appearance.  
Dr. Tajkarimi is the only Total Definer Surgeon trained in the art of 4D dynamic high definition liposuction in the greater Washington DC. Trained by Dr. Alfredo Hoyos, Dr. Tajkarimi combines human art, technology and skills for the creation of beautiful and contoured bodies like no traditional liposuction can deliver.
"The technique of High Definition Liposculpture" was born in response to the need to sculpt the human body in its four dimensions to obtain the athletic and natural shape that you as a patient are looking for… (Alfredo Hoyos, MD)

Combining art, human anatomy and technology, advanced liposuction surgeons such as Dr. Tajkarimi, can create beautiful curves and highlight muscles like never before.
In many cases, Dr. Tajkarimi can offer Awake Liposuction under local (tumescent anesthesia) resulting in a less invasive, lower risk and cost-effective procedure. We offer HD liposculpting of abdomen, torso, mons, back, shoulders, arms, thight, buttocks, and more… Dr. Tajkarimi can perform fat transfter to the buttocks, pecs, deltoids, biceps, triceps to augment your curves and muscles for a more athletic body.
Dr. Tajkarimi combines Vaser, Microaire PAL, Inmode FaceTite or BodyTite RFA technology which allows less bruising, and much better skin tightening to address skin laxity for more youthful results.
As a premier provider of this innovative technique, Better Body MD is renowned in the Leesburg area for providing minimally invasive body contouring techniques that exceed patient expectations. If you are interested in learning more about the fat reduction benefits Awake Liposuction can have for you, schedule a no-cost consultation.
You can set one up with a member of our professional medical aesthetics team by calling (703) 687-3601 or completing the contact form below.